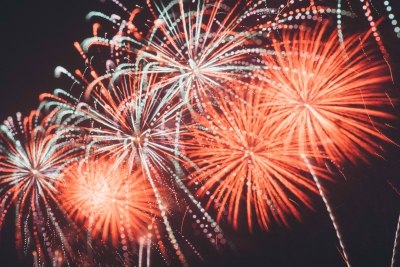 With the new year comes new starts, and for us, that means new courses. Every year we update our offer to ensure the courses we deliver reflect the most up-to-date knowledge and skills required for businesses.
Following the introduction of the Apprenticeship Levy in April 2017, Roundhouse Thinking is further developing commercial training solutions for Levy paying customers to support the wider workforce.
This includes ILM Level 3 & 5 management apprenticeships to help aspiring managers develop key skills they need to succeed in their careers.
We look forward to delivering a wide variety of training courses and programmes which aim to future proof businesses and equip them with the skills and knowledge to grow within competitive times.
PRINCE2 2017 (PRojects IN Controlled Environments)
PRINCE2 Foundation and Practitioner course aims to educate participants on how to fully apply the PRINCE2 principles to the running and management of projects. During the 5 days, delegates will progress from beginner all the way through to a registered PRINCE2 Practitioner, through expert tuition and coaching.
As an internationally recognised award, PRINCE2 develops your project management theory and ability to manage a project of any scale with success. The practical application of guidance, real-life examples and tips provide you with the confidence to adapt the PRINCE2 method to your own organisation and projects.
To place a booking, please click This email address is being protected from spambots. You need JavaScript enabled to view it..
ILM Level 3 & 5
ILM (Institute of Leadership and Management) qualifications are internationally recognised and cater to all levels of management, offering a clear route to career progression.
Ideal for those with management responsibilities but no formal training, the ILM Level 3 qualification develops the skills and knowledge to lead, organise and motivate teams.
The Level 5 qualification is designed for project managers, department heads and other middle managers, as it focuses on delivering technical knowledge, strategic insight, and practical expertise.
Both qualifications are founded on work-based learning, with assessments based on projects that relate to the employer, and ensure learning is relevant and applied.
To register your interest, please click This email address is being protected from spambots. You need JavaScript enabled to view it..
HR Investigation & Interview Skills
Our two-day course aims to build the skills and knowledge of how to initiate and develop an investigation, within HR teams. Delivered by retired Senior Investigator Paul Callum, learn how to obtain the best information through a structured approach to interviewing people under investigation and a range other HR functions.
To place a booking, please click This email address is being protected from spambots. You need JavaScript enabled to view it..
For further information on our courses, please email This email address is being protected from spambots. You need JavaScript enabled to view it.