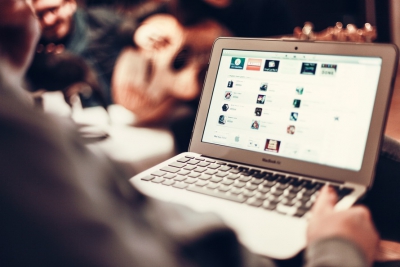 If you haven't yet created a LinkedIn page for your business, you should certainly think about doing this. LinkedIn is an effective tool for gathering new business leads and networking. Like with any social media platform, it is important to use the features available to promote your business in the best possible way. From sharing the latest insights and updates, to gaining the relevant following, it is a free way to market your business, increase traffic to your website and develop brand awareness.
Create engaging content
Produce content that will interest your audience. By engaging your audience, they will inevitably share your content, therefore expanding your reach and influence.
Remember: keep your post authentic. If you don't, you may lose following.
Introducing new products or services you've developed
LinkedIn is a great platform to introduce new products and services. From writing a status to uploading a blog post, LinkedIn is a great way to reach professional audiences that will engage with your message.
Ensure you upload a variety of different content, such as blog posts, articles, infographics and videos to suit the viewing preferences of your target audience.
Tip: try to include links to your website in your blog or status – this will increase web traffic.
Stand out
A company page is like a profile page. You need to describe your business in order to stand out from your competitors. Include company news and share information about your company culture such as its values, mission and vision.
Remember: fill out each of categories, such as Website, Industry, Headquarters, Founded and Type – this will help people understand your business a lot better.
Competition? What competition?
Whether you are new to setting up your company profile or you have had one for a while, take a look at what your competitors are posting and measure their success. It may prove tiresome doing research but you can learn a lot.
Tip: researching will help you identify trends in the industry and new opportunities.
Manage your analytics
Managing your LinkedIn page doesn't stop at creating and uploading content. If you are the administrator for the company page, you have access to the analytics and these allow you to measure the engagement from the posts you have created.
Remember: understand the analytics.
This is just one of the topics covered in our Social Media Marketing course; for more helpful tips, follow @Rthinking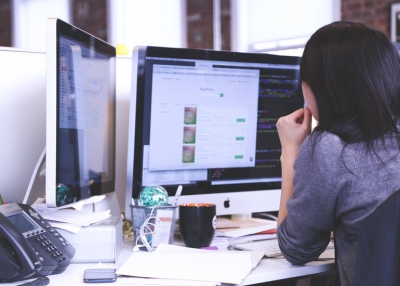 Social media users have increased by 176 million in the last year. That means if you get your campaigns right, you could potentially reach a total of 2.078 billion active users.
Social Media Marketing is the process of gaining website traffic through social media sites. In this instance, marketing efforts translate into creating content that attracts attention and encourages readers to share this across their social networks. Word of mouth marketing is very profitable as it spreads from user to user and because it appears to come from a trusted, third-party source, as opposed to the brand or company itself, it inevitably looks credible.
It is essential to know how to correctly engage with your audience so that you are able to maximize your online presence. Without any previous experience, this could be challenging, although not impossible. The following tips discuss ways to use social media effectively in order to deliver relevant and useful knowledge which will get people sharing, liking or retweeting your content to gain maximum coverage.
Research.
Do your research. Look at successful competitors and take note of the content that they are sharing and research relevant statistics. It's also a good idea to sign up to Google Alerts, specific to your industry, as this will notify you of any news or information that you may want to share or that could be of interest to your audience.
Remember to engage with your audience. Social media isn't just a running commentary of your content, you also need to use it to engage with your following. Joining in with discussions, sharing, liking content and getting involved with hashtag hours will inevitably increase your profile coverage. Remember it's better to add value rather than clutter your audiences' lives as this will often result in an unfollow.
Two or three.
Instead of signing up to all available social media platforms, focus on two or three. It's better to have quality content and a good following on two platforms, than have several platforms, no followers and little content. Remember, there will be platforms specific to your organisation so think carefully about your audience. A highly-focused social media and content marketing strategy has a better chance for success than a broad strategy that serves all platforms.
Quality not quantity.
It's more profitable to have 500 online connections who read, share and talk about your content, rather than 5,000 irrelevant connections. Often businesses may be tempted to purchase followers for a small price as it may appear more credible if they have a larger following, however social media marketing takes time. Also, remember to keep a balance between the people you are following and your followers.
Patience please.
You have to be patient with your following. You may feel your following isn't growing at the rate you want it to but it does take time. Although tempting, try not to result in purchasing followers. You will find they are often irrelevant or redundant accounts and they will start to slowly disappear.
Invest in quality content.
Invest time in researching, creating and publishing amazing, quality content and work to build your online audience. Your audience will share this with their own audience and therefore you will increase your exposure. Twitter also gives you the option to analyse your Tweet activity which is also very handy!
Remember, the sharing and discussing of your content opens new entry points for search engines like Google to find you in keyword searches. Those key entry points could grow to hundreds or thousands of more potential ways for people to find you online.
Influencing.
Spend the time to find the online influencers in your market and connect with the businesses that you have worked with previously or the ones you would like to. Those who are likely to be interested in your products, services and businesses may share your content if it is authoritative and interesting - it could potentially put you and your business in front of a new audience.
Less of the sales talk.
It's tempting to shout about what products and services your business can offer and how great they are but don't do this a lot on social media. For example, on Twitter, 1 in 7 of your Tweets should be a sales tweet. Focus less on sales talk and more on creating quality content and developing relationships with online influencers. In time, those people will become a powerful tool for word of mouth marketing.
Don't ignore!
You wouldn't ignore someone who speaks to you in person so don't ignore them online. Ensure that you acknowledge every person who messages or comments. Building relationships is one of the most important parts of your social media marketing success. If you aren't using certain accounts then think about deleting them or pin a post to the top of the feed to redirect traffic to the account you want users to visit.
Don't just disappear.
Don't publish your content and then disappear. Be available to your audience. Large businesses deliver excellent customer service throughout the day via their social media accounts and it allows them to stand out from the rest. If your account appears redundant or you haven't updated the content in a while, followers won't hesitate to replace you if you disappear for months or even weeks.
Follow @RHThinking for more helpful tips!