We think communication skills are incredibly important. That's why we deliver a comprehensive communication skills course which allows delegates to develop their skills within a practical environment alongside our expert trainers.
Take a look at our four effective communication tips for the workplace!
Listening
In the workplace, it helps to be a great communicator. You need to be able to listen to other people, so that you can understand and help them. Listening will also help you to become aware of what others are thinking. Taking notes and asking questions, are all actions which represent a good listener.
Empathy
As you work within a team, it is important to consider other people's thoughts and opinions. It's also a good idea to consider other viewpoints, and understand how people may have acted the way they did.
Patience
It can be tough within a fast paced environment, where often you can feel overwhelmed, however, it is important to practice patience with yourself and with others. Ensuring you communicate properly and clearly is a great way to take a methodical approach to work.
Clarity
It is important to be direct and to the point with people. If you spend too long trying to get your point across, people are less likely to listen to you. Taking notes is a good way to prepare points you want to get across, as being clear in the workplace will ensure that things get completed in a timely manner.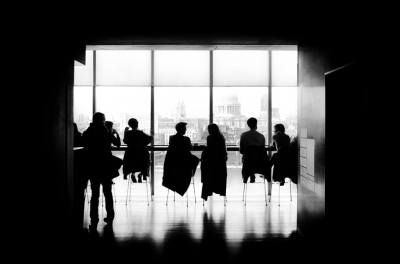 When it comes to your success, Emotional Intelligence is just as important as intellectual intelligence. Otherwise known as EI, Emotional Intelligence can help you build stronger working relationships, succeed at work and achieve career goals.
What does EI affect?
EI affects how we manage behaviour, build relationships, handle conflict and make personal decisions that achieve positive results.
What separates top performers from weak performers in the workplace?