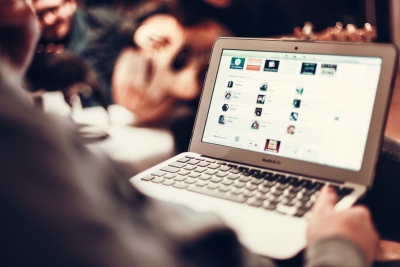 If you haven't yet created a LinkedIn page for your business, you should certainly think about doing this. LinkedIn is an effective tool for gathering new business leads and networking. Like with any social media platform, it is important to use the features available to promote your business in the best possible way. From sharing the latest insights and updates, to gaining the relevant following, it is a free way to market your business, increase traffic to your website and develop brand awareness.
Create engaging content
Produce content that will interest your audience. By engaging your audience, they will inevitably share your content, therefore expanding your reach and influence.
Remember: keep your post authentic. If you don't, you may lose following.
Introducing new products or services you've developed
LinkedIn is a great platform to introduce new products and services. From writing a status to uploading a blog post, LinkedIn is a great way to reach professional audiences that will engage with your message.
Ensure you upload a variety of different content, such as blog posts, articles, infographics and videos to suit the viewing preferences of your target audience.
Tip: try to include links to your website in your blog or status – this will increase web traffic.
Stand out
A company page is like a profile page. You need to describe your business in order to stand out from your competitors. Include company news and share information about your company culture such as its values, mission and vision.
Remember: fill out each of categories, such as Website, Industry, Headquarters, Founded and Type – this will help people understand your business a lot better.
Competition? What competition?
Whether you are new to setting up your company profile or you have had one for a while, take a look at what your competitors are posting and measure their success. It may prove tiresome doing research but you can learn a lot.
Tip: researching will help you identify trends in the industry and new opportunities.
Manage your analytics
Managing your LinkedIn page doesn't stop at creating and uploading content. If you are the administrator for the company page, you have access to the analytics and these allow you to measure the engagement from the posts you have created.
Remember: understand the analytics.
This is just one of the topics covered in our Social Media Marketing course; for more helpful tips, follow @Rthinking