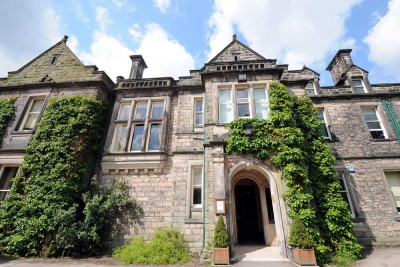 From 13th January 2017, Roundhouse Thinking's training will no longer take place at The Johnson Building, Locomotive Way, Derby, Derbyshire, DE24 8ZS.
Instead, all management, compliance and IT training will take place at the Broomfield Hall estate, The Old Hall, Morley, Ilkeston, DE7 6DN.
The relocation comes as a result of Roundhouse Thinking's phenomenal growth over the past two years, which has seen us deliver training to over 600 organisations.
Farming has been a major feature of the Broomfield Hall estate since the early-20th century, with the creation first of the Derby Farm Institute and then later the renowned agricultural college, founded in 1947.

The Broomfield Hall estate is the perfect venue for training, boasting ample parking, large training rooms and a spacious area to enjoy lunch.
There are a whole host of commercial businesses on Broomfield Hall estate, including a Dog Grooming service, providing a professional service, that strives towards providing learners with the skills required to go out into the grooming industry.
Celebrating its 10th anniversary, the equestrian centre has experienced considerable growth, now offering full-time part-time horse care and core management, as well as holding competitions and elite training from industry professionals.
Home to the Broomfield campus is also Little Explorers Forest School, a unique 54-place nursery, who have recently been awarded an 'Outstanding' accreditation from Ofsted.
Getting to Broomfield is easy - It's just a ten minute drive from Derby's City Centre, or a 15 minute bus journey on the H1 or Y1 service. Both buses to Derby City Centre/Broomfield run every 15 minutes throughout the day on Monday to Saturday and every 30 minutes on Sundays.
To follow our journey, follow us on Twitter @RTHhinking or search 'Roundhouse Thinking' on LinkedIn.